About OUR Love <3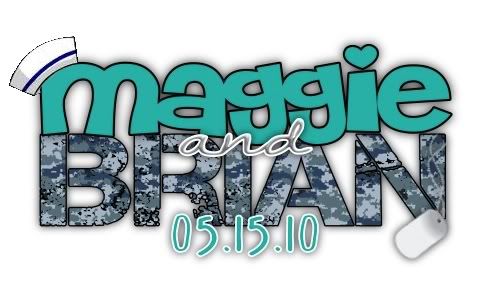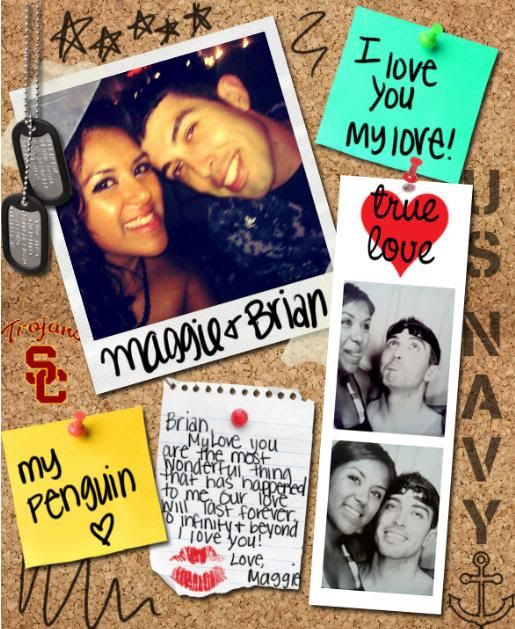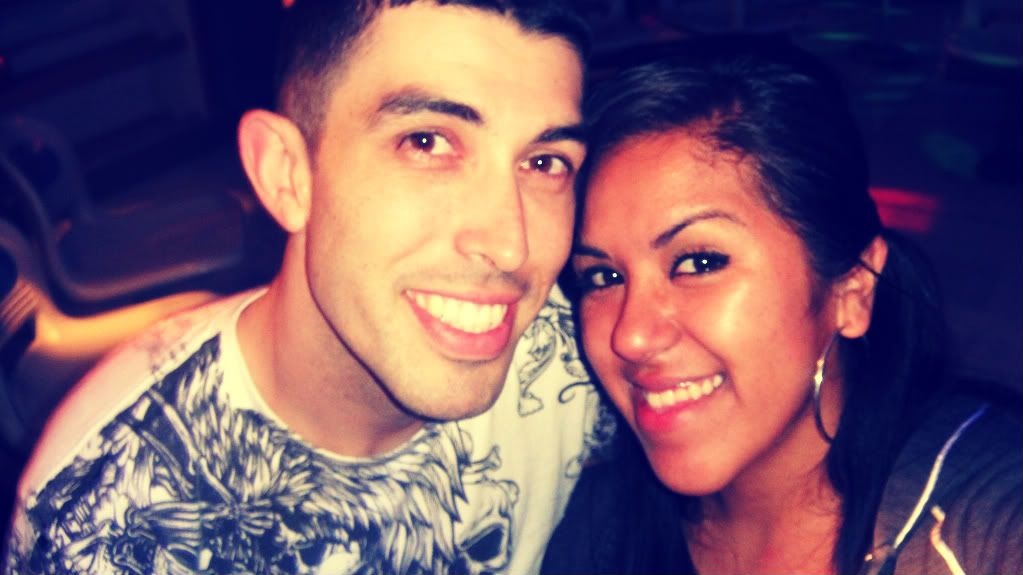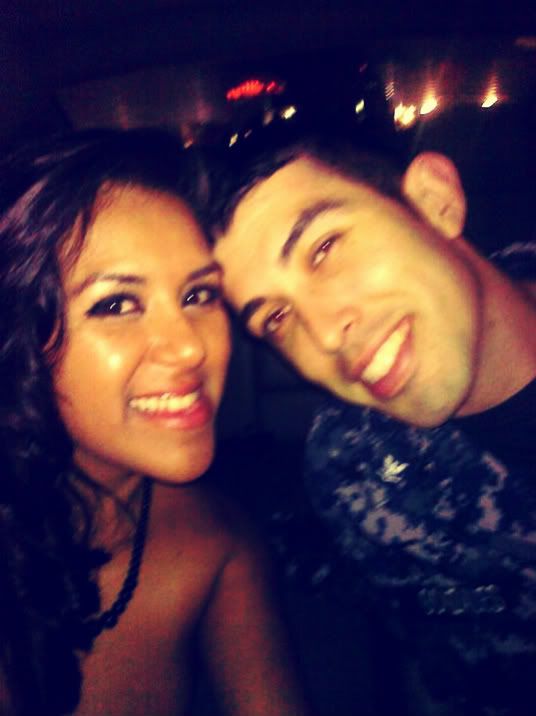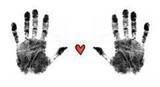 How long have you been dating?
Since May 15, 2010 :]

Can WE tell EACH OTHER anything?
Honestly, we can and its Great!! :D

What's your favorite colors?
Grey ((his)) & turquoise ((mine))

When your birthdays?
September 14th & September 27th ;]

How much do you see each other?
as much as we can <3 thanks navy :P

How did you both meet?
Through our high school best friends, but its a long story. LoL..

On a scale of 1-10, How much do you like him?
1 being the lowest & 10 being the highest, A TRAZILLION!! <3

Do you LOVE each other?
DUH!! How can we Not?? He's Perfect to me!! :D

Have you ever go to the movies together?
Uh, Yeah, Duh!! Movies are his Favorite :]

What movie have you both seen?
Too many to count :]

Name a memory you shared together?
Our 1st Kiss <3

Have you met his parents?
Yes!! I'm family oriented, Duh!!

Has he met your parents?
Yes!! The Love Him :]

How many siblings do each of you have?
He has 4 & I have 2 and 2 half siblings :]

Have you kissed each other in the rain?
Ooooh Yeeaah!!

Can you both make each other in the best mood EVER?
Yessss!! Cloud 9 has nothin on it!! :P

What are your favorite quotes?
"There is nothing good or bad, but thinking it makes it so!" ((his)) & "Think good thoughts. Speak good words. Take good actions. Three steps that will bring more to you than you can ever imagine." ((mine))

What is his favorite thing to do?
watch movies and play video games :] oh & eat!

Do you have any pets together?
Yes a Beta fish named "Baby Blue" :]

What does he want to name his kids, when you both have them?
I dont know about names, but he wants to have a girl 1st.

Someone hits you, What does he do?
Beats their a$$, DUH!! Don't mess with a Sailor's Wife!! :P

Do you hold hands often?
Yes, whenever we are walking somewhere

Does he cuss?
He's a Sailor, DUH!!

Do you hug a lot?
Every chance we get :]

Does your family like him?
DUH!! They are VERY Accepting of him <3